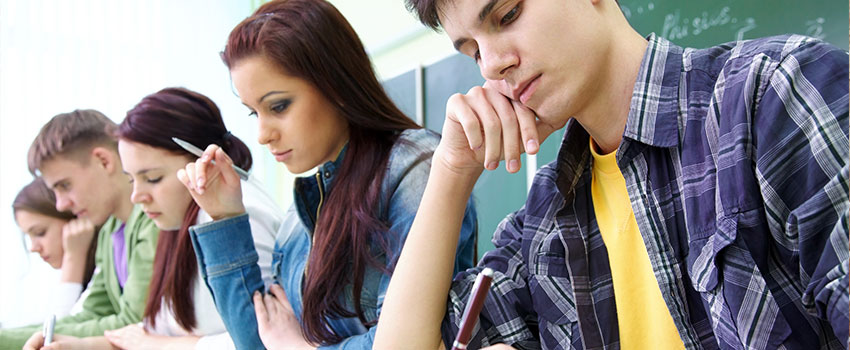 Previously, the institutes used to conduct exams on plain paper sheets and manually evaluate it afterwards. As their business grew, it became an arduous task to manually evaluate every other sheet.
An Alternative to this rigorous, yet cumbersome task had been applied in the form of OMR Scanners.
A Major breakthrough for this issue came in the form of huge yet accurate OMR Scanners. OMR Scanners had the capability of scanning up to 2500 sheets per hour and that also with a very little or no human interference but were very costly. Also, the maintenance cost, operator costs were too high. It was very expensive and time-consuming for Institutes and coaching centers to get a replacement for a faulty part as all of them were imported from outside India and would take many days to get shipped.
With a team of dedicatedly working young professionals, OMR Home brought about a quantum leap in the Education Domain by introducing All-New Verificare OMR Software. When coupled with a simple scanner, this new software would show identical capabilities of any OMR Scanner. This software had same 100% accuracy as of any OMR Scanner but differ much in terms of Prices and Size. This new OMR software would easily get installed on to a clients' system, operate and provide results without having to spend on the maintenance of any machine. If by any chance, any problem would incur, it would get rectified easily over the Internet without waiting days for your OMR machine parts to come.
Since then, Verificare OMR Software has been successfully able to accumulate over 2000+ clients worldwide. Verificare OMR software also provide Clients with the features of designing their own OMR sheets with their own logo and thus increase their branding and that also in a very cost effective and efficient way. Verificare has provided with a feature of designing the OMR sheet in the same software itself decreasing the dependency and discrepancies when designed through other software.
Verificare OMR software has unleashed many benefits for the clients'. Apart from digitalizing the student data, it has saved precious time and money as their labor workforce has decreased.
Verificare has been able to help in Designing and reading of OMR sheets, Creation of Question Paper, Detailed analysis of Every Student and Publishing the reports and results on the website or via SMS. Verificare software can serve institutes with different purposes like Admission and Examination.
Verificare has specifically designed with functions like Artificial Intelligence and Anti-cheating which helps coaching institutes cater various issues in their daily workflow.
Verificare can read different kinds of questions used in entrance examinations:
MCQ Questions
Match Matrix Questions
Numerical Questions